Operation Christmas - A Gift of Hope
Operation Christmas - A Gift of Hope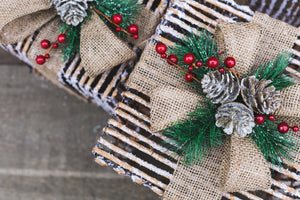 Operation Christmas - A Gift of Hope

TTO FAMILY
Equip, Enrich, and Inspire families to build a stronger foundation.
Christmas can bring on different feelings for each one of us.  Some of us feel like we are 10 years old again waiting with anticipation for Christmas day.  Others are excited to see family and friends.  While many struggle with a lack of finances or trying to cope emotionally during the holidays with the loss of a loved one. 
Christmas is a wonderful time when we can put the needs of others before ourselves. This year we felt led spiritually to do something for others. 
Table Talk Outreach is letting it's little light shine.   We want to be a light of hope for others.  We want the light of Jesus to shine out into the darkest of places.  We (our TTO Family) are giving out of a humble,  joyful, and grateful response to everything that God has given to us.  If you would like to join us and feel led with your heart to chip in, keep reading. 
Operation Christmas is about helping Minnesota families who are going through hardship.  Lets be a Gift of Hope under the tree and through the New Year. 
Select a "Gift of Giving" below.  The donations will go towards selected needed items for the home, personal care, and a gift card for groceries at Target. If you would like to include a note of warm wishes we will include a card for FREE with your note attached.  Please leave your message in the notes section during checkout.  Please add if you would like to remain anonymous. 
Choose your gift of giving and let your light shine. 
Click on "Gift of Hope."